Bar Rental in Los Angeles and Orange County
Bar rental service in Los Angeles. We offer our portable light up bars for rent as a stand alone service or it can be bundled with our bartender and bar service. We have three different bar models for your events. Below you can see the two different models we offer.
These bars are white in color with grey frames. They can be set to any desired color to play along with the events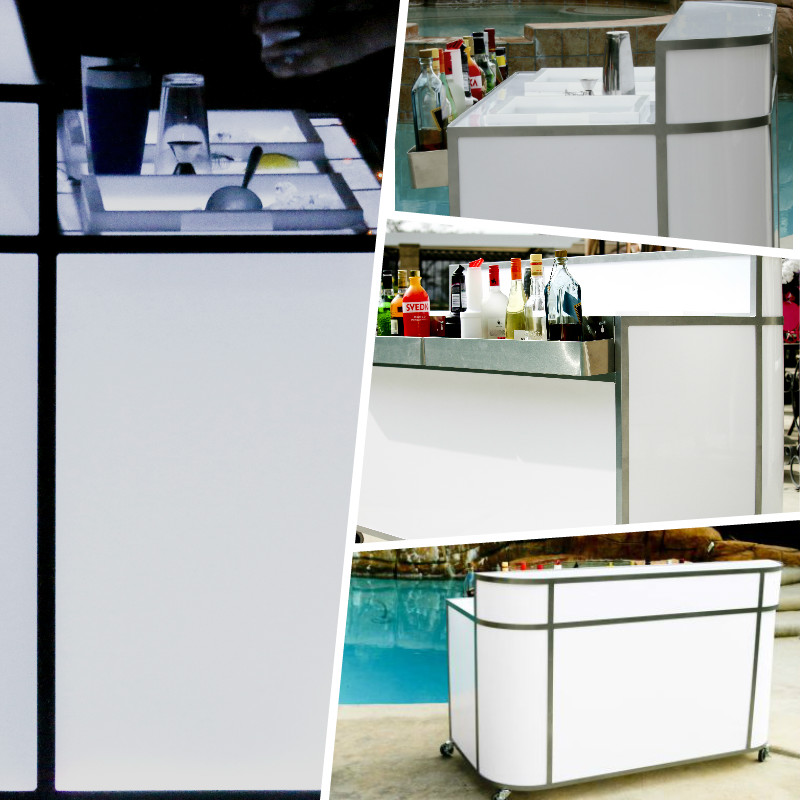 theme or they can be programmed to alternate colors, flash or simply display a beautiful soft white light that will light up not only the cocktails placed on the bar, but also the ice bins giving it a unique overall look.
The bars' beautiful designs allow them to bring an elegant and modern touch to any event during the day and when the night hits, they will surely be the light of the party!